As I was heading out on the beach trail one day for a run, a woman passed me in an amazing t-shirt. I said, "Wow, your t-shirt is beautiful and I love the phrase on it!"
She paused on the path, and said, "Oh, thank you! Actually, I made it!"
I said, "You made it? That is so gorgeous! How did you do that?" (The design was striking and it bore a message of faith.)
She said, "Well, I'm an artist. I just… " (and she explained the process she used to make it).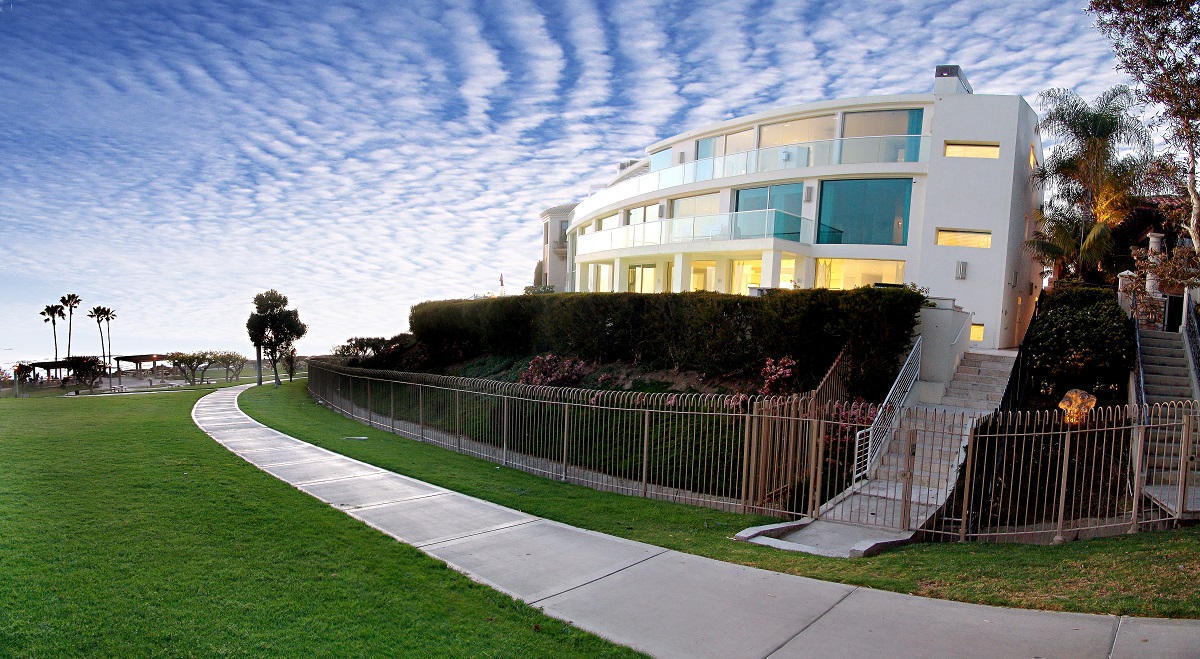 I said, "Thank you for sharing that with me. It is really spectacular. You are very talented."
She said, "I'm actually doing some faux painting for the home at #XX. As a matter of fact, the owner is a woman of faith also."
I said, "Really! I didn't know that! I would love to invite her to share a cup of coffee sometime!" We laughed and headed off in our separate ways.
Later that week, I dropped a note to the owner of the home where the faux painter was working. I told the owner I would like to share a cup of coffee or tea sometime. She said that would be wonderful! So we met a few days later. We had the best time, talking and visiting and learning about each other's families.
Some months later, the owner of that home mentioned that she was considering moving. She asked me if I would present my marketing process to her and her husband. I said I would be delighted. She had known some other agents, but she didn't care about how they spoke negatively about others, and she preferred a more positive person to work with. (I was very touched.)
They asked me to list their home and during the Broker Preview, a neighbor came in and said, "This house will never sell!"
I said, "Hush! This is a lovely home. You are entitled to your opinion but I think this home is fantastic!"
Sure enough, I received an 8PM call a few days later as I came in from a run. The gentleman on the other end of the line was calling from out of state, and he asked questions about the home, the security of the neighborhood, and the parks and resorts nearby. After talking with him for over an hour, he said he would fly out the next day to see it. I was supposed to fly to Austin the next day, but something in his voice prompted me to rearrange my schedule.
The buyer flew out on his private jet, and I showed him the home and the surrounding area. At the end of the day, he said he would like to make an offer on the property. I sold the home for the owners in 12 days for full price at $12.4M, and the buyer obtained the home of his dreams. The seller was thrilled to have sold their home so quickly, and for full price. The home today is worth millions more in appreciation, and the buyer and his family have greatly enjoyed his ownership of this magnificent property. It has proven to be a great investment for him, and a blessing to his family who has enjoyed many treasured times there. On top of that, this buyer has the most amazing family members, and my world has been so enriched by having them in my life. They truly will be written in the Book of Life. They are giving, kind, generous, helpful, caring… amazing. Their hearts are huge, and I have come to know and love their parents as well. They are not just successful in the business world, but they reach out and help those who are hurting.
This whole transaction was a miracle.
Had I not bumped into that specific woman on the beach trail, wearing her t-shirt, and had I not been struck by the words and design, and had I not commented on it, I would never have met that sweet original owner, and I never would have been the one to sell their home or meet this wonderful family of buyers. Had I not been home to take the call that night, and been available to meet that buyer the next day, none of this would have worked out.
I am filled with gratitude. Meeting the new owners was a gift beyond words, and my deep respect for them continues to this day.
************
Please share your miracles with us at DaileybytheSea! You can send in your stories to:
#Sharemymiracle or Suzi Dailey
DaileybytheSea
ONE Luxe Realty One Group West
23811 Aliso Creek Road, Suite 170
Laguna Niguel, CA 92677
Email: [email protected]
or [email protected] to make contributions and Share Your Miracle