I was privileged to win my very first listing - a $6M home - after I explained my marketing plans to the very classy, Type A owners. I knew that was a miracle right there, the fact that they even gave me the listing. This was a beautiful 7,000 SF estate in a lovely gated coastal community. The owners had taken a Tuscan home with fabulous bones, and put a soft contemporary spin on it by painting the wood floors black and putting contemporary furniture inside.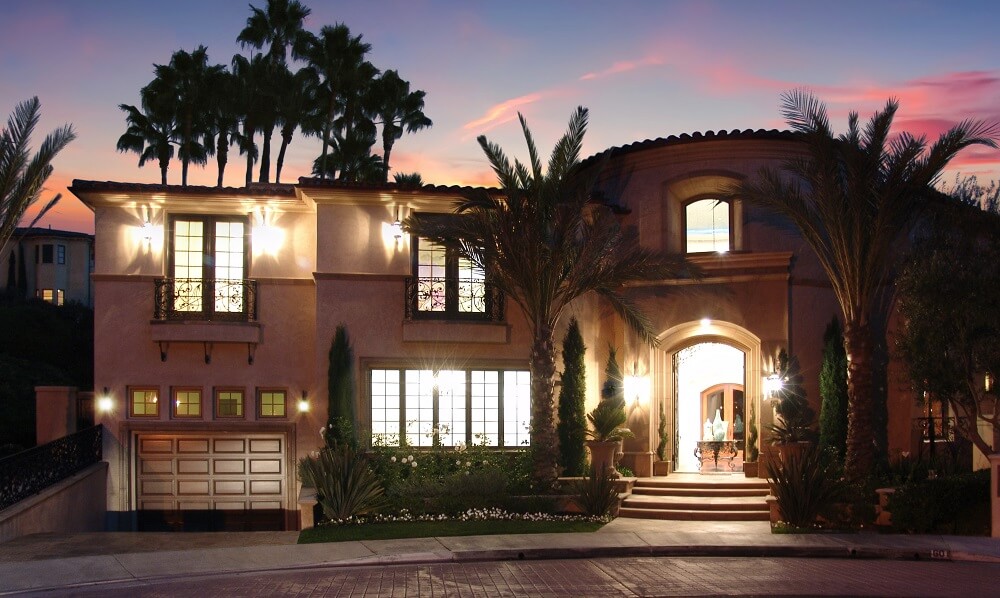 I set out to market the home with style and elegance worthy of their property. I had stunning photography done on multiple photo shoots. I sent beautiful custom invitations to all the neighbors. I had a lovely catered Broker Preview. I created a Tri-fold brochure that showed off their breathtaking home. I placed their photographs in stunning, splashy magazines, and I even was able to land a multi-page magazine editorial and article on their very special home.

A very nice successful Manager from another company came by the Broker Preview, and I'll never forget what he said. He complimented the marketing strategy, saying, "You are doing everything right." That meant so much to me.

Every week the owner would say, "Sell it! Sell my house!" "Come on! Get it Sold!" (This was just before the market crash in '08. He was a mortgage broker, and I think he was reading the tea leaves as he was working in the part of the financial industry affiliated with mortgage-backed securities, which was about to have a meltdown.)

During the next few months, I showed the home almost every week and we received a few low-ball offers on the home. But the low offers just served to irritate the sellers (as low offers often do), and their patience was not high with those particular buyers. Six months went by and the home had not sold. There were no offers that the owner wanted to consider. I could see their frustration. They wanted higher offers, and they wanted their property sold and gone.

The time came that my listing was set to expire. I had had showings, I had received multiple offers, I had paid thousands on the video and various marketing pieces, but the right buyer had not come along. My seller was not happy with me. I felt like I had failed.

I was a runner most of my life, and so I went for a run along the beach trail. As I ran, the tears started streaming down my cheeks. I was distraught that I had been unable to sell their home. As I ran and cried uncontrollably, I looked liked the Joker as my face was contorted with the recognition of my failure on my very first listing, the sellers' disappointment, and all the time and expenses. As I ran, I prayed out loud, "God, what did I do wrong? I'm so sorry. I'm so sorry if this profession is not for me. Maybe I didn't ask you for permission properly. Maybe my forging ahead was my will, not yours. Please forgive me. If real estate is not for me, please give me a sign." (Then I started laughing.) "Well, I guess you already have! Pretty clearly! But if this profession IS for me, and if I have your blessing to go into real estate, please give me a sign as well."

I finished my run, and walked back to my home. My listing had expired, and my former clients were leaving to go skiing up in Mammoth for the weekend.

The next day my phone rang. A very nice man on the other end of the line said, "Hey, I was looking at sites and I noticed your listing on another team's site, and there is a spelling error." I thanked him for pointing that out and said I would get that corrected. We got to talking, and I asked him why he was looking at real estate. He said that he really wanted to build, so he wasn't looking to buy a finished home at all. I told him that I understood, and I said, "Well, if you'd like to see this home just to get ideas, I would be happy to show it to you. Sometimes that can be helpful."

He said, "Really? Are you sure you don't mind?" I said, "Not at all!" He said, "OK, let me check with my wife and I'll get back to you."

I called my clients and asked if they would mind if I showed their home on the weekend, and they said, "Sure, show it if you want to."

The next day I received another call from an agent who asked to show it. I said yes.

The husband from the first call called me back, and said yes, he and his wife would like to see the home. We set a showing for the next day.

So suddenly I had two showings for the weekend. The first family came in, and the moment they walked in the door, I saw the expression on their faces: I could tell they loved the house.

The second family with the agent came to see the property the next day. They, too, loved the home.
Both families decided to write offers. The first family wanted me to represent them. I agreed to do so.

The second family's agent wrote and presented their offer. His buyers did not initial the Liquidated Damages sections so I called the agent back to say that they had missed a couple of spots. Their agent said, "No, he's an attorney and he doesn't want to sign those sections." I said, "Are you sure? That will help in the event of any disagreements." The agent said, "No, they don't want to sign that. Just present the offer." I replied, "OK."

When the sellers came back from skiing that weekend, I had two offers to present to them. I first handed them the agent's offer. My seller said, "They didn't sign liquidated damages. That's not an offer." He literally tossed the paperwork across the kitchen island.

I then presented the second offer which was for $6M, all cash.

My seller said, "Now THAT'S an offer. Who's the agent?" I said, "I am." He said, "Good job. I accept."

So in the space of three days, God gave me His answer. I went from no offers to two offers and the Seller chose the one in which I represented the buyer! I was elated! I felt like I had His blessing to stay in the business, and I actually laughed out loud at the amazing sense of humor He has.

I told the Seller then that I had prayed about his home and wanting to sell it for them, and unbeknownst to me, his wife was lying on a sofa behind me where she had been napping. She popped up and said, "See! It's just like the Secret! You put it out there and it happens!"

I was overjoyed! The sellers were overjoyed that they were able to sell their home for a price they felt good about. The buyers were overjoyed because they had a magnificent dream house they could make their own, and they would not have to go through years of construction!

There was some added frosting to this miracle: The family that bought the home also asked me to sell their home in Laguna Niguel. So I went from zero transactions and no listings to three transactions totaling almost $14M. Miracles are real! I could not have even imagined the end of that story. So don't give up. Miracles do happen and the blessings can touch all!